The Cannabis Marketing Agency That Will Take You Higher
No, we don't mean through THC, we mean search engine ranking, online advertising, conversions, and ROI.
We are Ready Green, a cannabis marketing agency. We believe in the positive power of legalized cannabis products and how they can help improve the daily lives of millions worldwide.

Our belief fuels us to become better at what we do to support the cannabis industry through marketing cannabis businesses and products. We help cannabis entrepreneurs get leverage by increasing their business' online visibility.
As a cannabis marketing company, we offer top-notch digital media marketing services to the B2B cannabis industry. We cater to competitive areas of large e-commerce chains, CBD products manufacturers, and pharmacies.
Why You Need a Cannabis Advertising Agency
Let's face it; the cannabis industry is growing rapidly as thousands of Americans and people around the world discover the benefits of cannabis-derived products, such as cannabidiol, hemp oil, and marijuana supplements. Even reputable organizations, such as Harvard Medical School, explores the wonders of cannabis, THC, and CBD.
Competition is rapidly growing in the cannabis industry. You need to position yourself to ensure that you don't just stay afloat in the sea of competitors. You want to lead the sails and become the authority in your niche by leveraging the expertise of a cannabis marketing agency, among all other typical marketing agencies that you may have seen online. 
You see, digital marketing is a pretty daunting and exhausting feat. The extensive efforts that marketing requires can be overwhelming. Not to mention the often stringent marketing strategy that you have to follow because cannabis products are not yet fully embraced by the general public, let alone the authorities.
You need a full service cannabis marketing agency to help you become one of the leading cannabis brands out there and take your business to greater heights.
See how your

website

looks in eyes of

Google


and how you stack up against your competition
Cannabis Marketing
Services We Offer
Data-driven and ROI focused services
Ready Green is a full service cannabis marketing agency. We provide a holistic approach to marketing. Check out our marketing services and discover how we can help your business grow. Feel free to compare our services and approach to other marketing agencies out there.
Cannabis Branding
We will help you set your business brand strategically. We offer full-package brand marketing and content creation. 
Let's build your brand identity from your logo to the consistent use of color palettes on your website and ads, to designing your marketing collaterals.
Together, let's craft your brand guidelines, convey your tone of voice as a cannabis business, and develop your buyer personas.
Cannabis Advertising
We will guide you in finding your ideal clients and customers online. Our team will  develop compelling ad campaign strategies in different marketing and advertising platforms, such as search engine advertising (SEA), social media advertising, and digital marketplaces, thereby growing your brand by attracting more leads to your business efficiently.
Cannabis Social Media Marketing
We will assist you with strategic social media marketing and social media management, especially on popular social media networking sites, such as Facebook, Instagram, Twitter, and LinkedIn. Social media marketing for cannabis may be a bit stringent compared to marketing a "regular" product, business, or brand, but we will always find a way to help you promote your products and services legally.
Cannabis Website Design
Web design is one of the driving factors of site engagement and conversions.
Our cannabis marketing agency takes pride in our web design & development services. Let us help you achieve an attractive web design, fast and intuitive website.

We strategically think about a website design that both users and search engines will love.
Cannabis Public Relations
As one of the leading cannabis marketing agencies, we don't settle for  basic cannabis marketing strategies.

We will help you gain traction for your brand from the press locally, across the country, and even internationally. Partner with effective influencers, bloggers, and even vloggers in the cannabis industry. PR is a high potential marketing strategy that can help you connect to businesses and consumers alike.
Cannabis SEO
Search engine optimization is one of our top specialties when marketing your cannabis brand. With expert marijuana SEO and marketing strategy, we will help you rank on top of your competitors on the search results and help you get the lion's share of organic traffic, conversions, and sales. 

Achieve the search visibility and web traffic that you need to drive quality site visitors to your website and turn them into your raving customers
Our
3 Steps Cannabis

Marketing Steps
Why Choose Ready Green as Your Cannabis Marketing Agency
Here's what you'll enjoy with Ready Green as your marketing agency.
✅ Increase in website authority
✅ Increase in search engine visibility without having to pay for
hefty marketing ad fees
✅ Increase in ROI
✅ Competitive lead tracking
✅ Data-backed keyword research
✅ Comprehensive competitor research
✅ Full-stack website optimization
✅ Highly-focused conversion optimization
✅ Targeted content marketing
✅ High-quality links from relevant and authority websites
✅ Responsive and compelling web design
✅ Powerful brand strategy
✅ Excellent customer service (we're very responsive)
Since web traffic, leads, and sales are our main priorities as your marketing agency; we will exert extra effort on making sure that you will rank well on top of the search engine results pages (SERPs), speeding past your competitors. 
We guarantee that you will have a steady stream of leads from different digital marketing strategies, your website runs 99% of the time and your site visitors have excellent user experience.
Besides putting up enticing web design and compelling content, we will also ensure that your website has an excellent site architecture for the search engines to crawl and index, and most importantly, for your target audience to navigate and enjoy.
Schedule your assessment for FREE to discover how we can unlock your online presence. 
See our featured projects as a marketing agency.
Mountain Grades LLC chose a website design that perfectly reflects their brand and what they do—they grow organic marijuana on their own farm for medical use. Also, they use their very own hemp plants when processing and manufacturing high-quality Swiss cannabigerol (CBG) and CBD products.
Mountain Grades chose Ready Green as their marketing agency, amongst all other marketing agencies vying for their campaigns, because we share the same strong belief in the healing capacity of cannabis.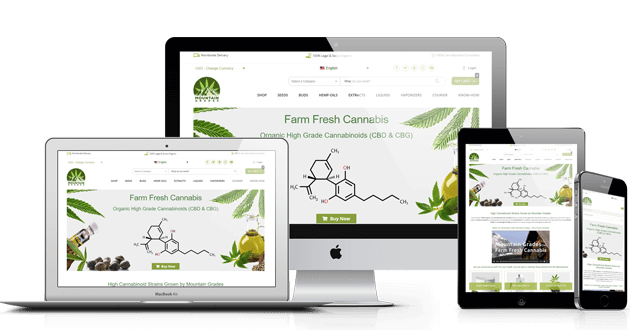 Greenly also chose a trendy website design that mirrors the modern sense of their business as an online cannabis delivery service in Southern California. They chose Ready Green as their marketing agency, amongst other marketing agencies, because they share the same grit of delivering reliable service and trustworthy resources to the public so that they can get access to high-quality cannabis products.
Ready to Make Your Cannabis Business Stand Out, Drive More Leads & Traffic to Your Website, and Increase Your Conversions & ROI?
Fill out the form for a FREE SEO strategy and cannabis marketing consultation. Discover how we can help you take your Marijuana business to greater heights!
Cannabis Legalization Status Per US State (2020)
As a cannabis marketing agency, we always make sure that our marketing team is updated and well-informed with the legalization status of cannabis per state in the United States.
The Marijuana Policy Project (MPP) reported that since early March this year, dozens of policy reform bills for cannabis have been submitted to state legislatures nationwide. However, due to the CoViD 19 pandemic, several states have paused their sessions for legislation, and plenty of them have adjourned early.
Thankfully, though, the National Conference of State Legislatures has been tracking the Marijuana legislatures that were paused or adjourned. They have also made it possible to allow remote voting other than modifying schedules amidst the pandemic.
List of the US states where bills are introduced to legalize marijuana for adults as well as adopt effective medical cannabis laws, and replace jail time with fines (updated for 2020):
Arizona

Connecticut

Delaware

Florida

Georgia

Hawaii

Iowa

Kentucky

Louisiana

Maryland

Minnesota

Mississippi
Missouri

New Hampshire

New Mexico

New York

Ohio

Pennsylvania

Rhode Island

Tennessee

Virginia

West Virginia

Wisconsin

U.S Virgin Islands
New Jersey (legalization is scheduled on November 2020)
Latest News on the Cannabis Industry & Its Marketing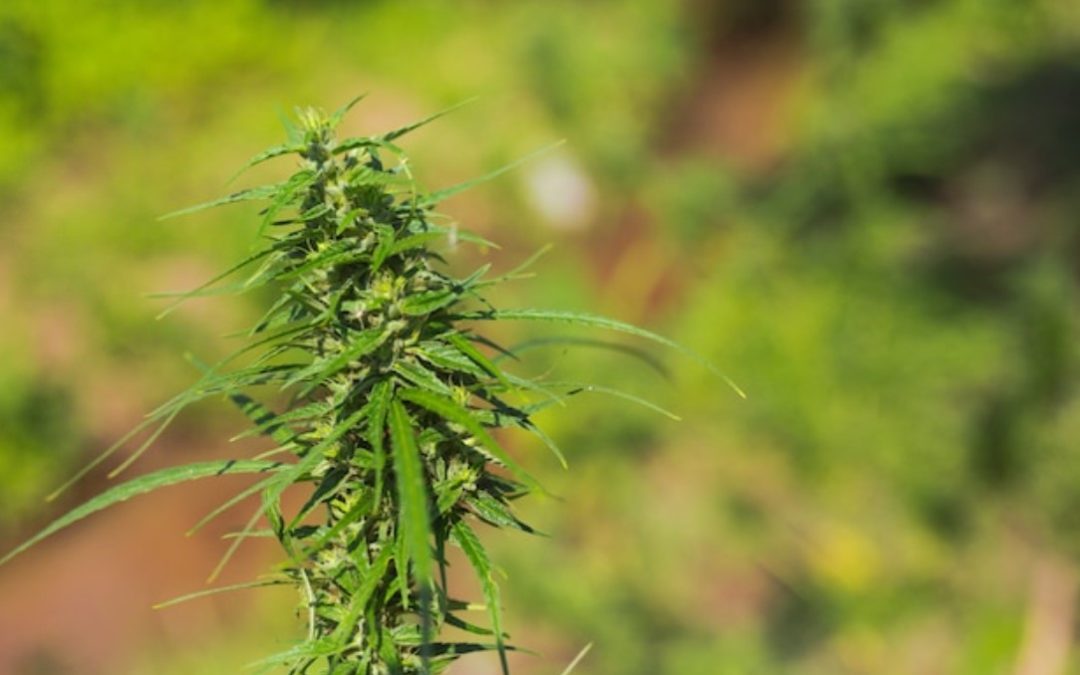 Cannabidiol, also known as CBD, is a natural chemical that is effective in treating a wide range of conditions. The oil is added to tinctures, edible foods such as gummies, oils, and body products such as balms and lotions. In recent years, CBD (cannabidiol) has...
read more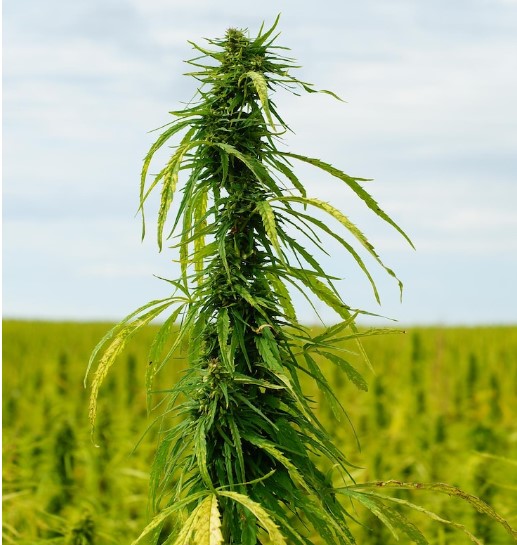 Due to changes brought about by the 2018 Farm Bill, cannabidiol (CBD) has become more widely available in medicine cabinets in convenience stores and on the shelves of major drugstore chains. It is natural for cannabis species to produce hundreds of active compounds....
read more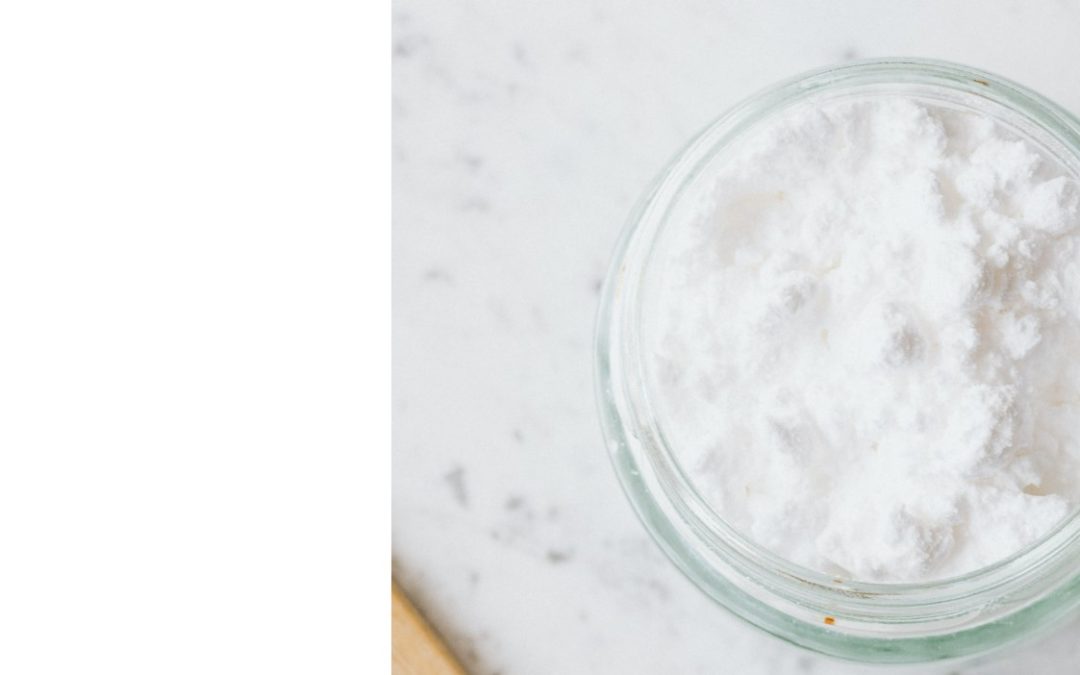 CBD isolate is a solid or powder consisting solely of CBD. It differs from full-spectrum CBD products, which are legally permitted to include up to 0.3% THC from a Reliable Source. This quantity may be detected on a drug test but will not produce a high. To make CBD...
read more